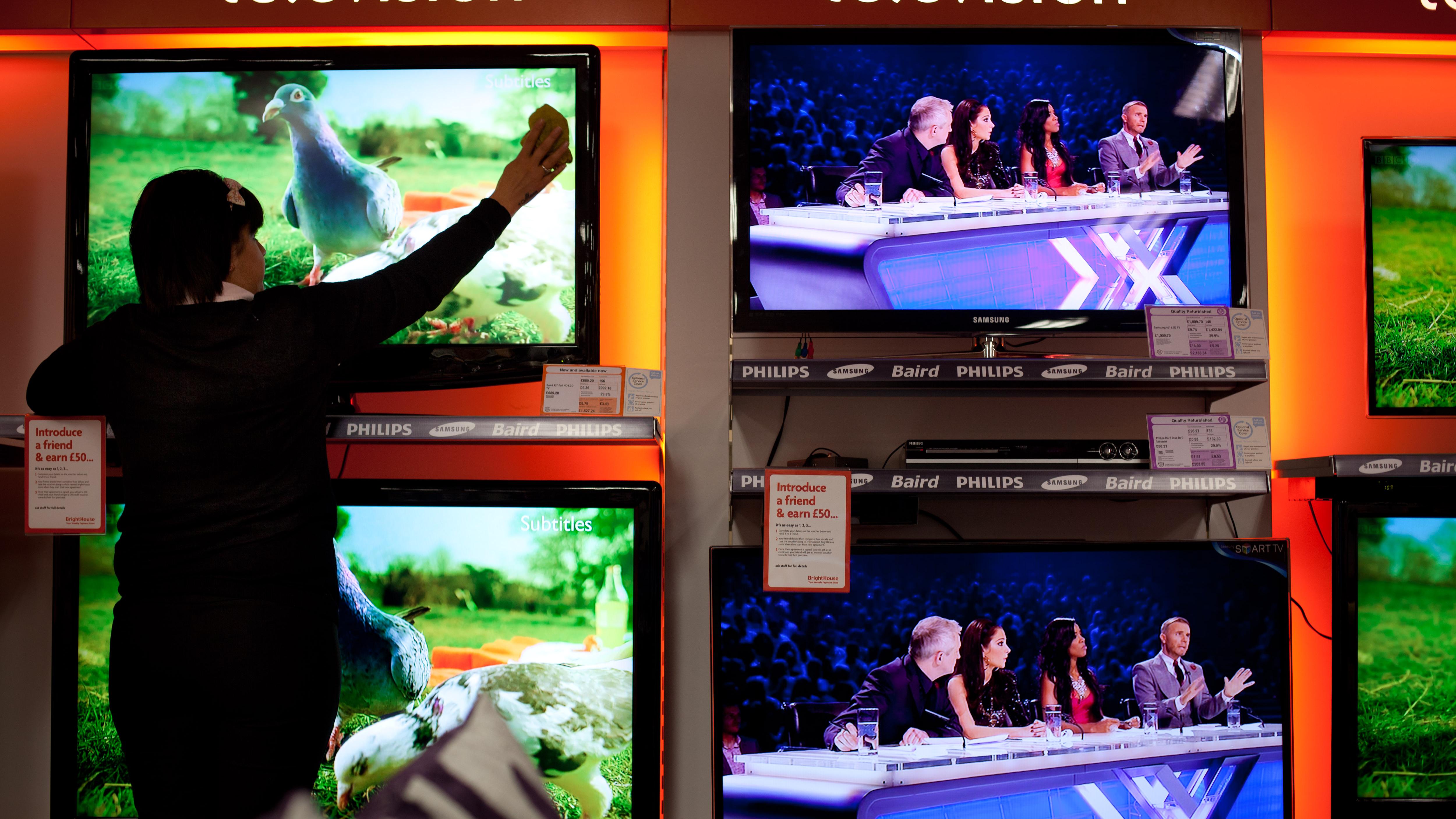 Friday 08 March 2019
The press continued to cover our response to the Financial Conduct Authority's announcement of a price cap on rent-to-own schemes for household goods such as fridges, cookers and televisions.
National
End of the rent-to-own rip-off? City watchdog brings in price cap to protect thousands of vulnerable customers
Mail Online, 05/03/2019,Grace Gausden
The Mail Online said Citizens Advice helps around 5,000 people a year with rent-to-own issues.
The FCA's announcement of a price cap on these agreements should save consumers millions of pounds a year. The new measure should protect vulnerable customers and stop people paying more in interest than the original cost of the item.
Gillian Guy told the Mail Online: "This cap, which we've campaigned for, is a win for those struggling with the runaway costs of rent-to-own agreements. We're delighted it will now be introduced."
The story was also covered in City A.M.
Price cap on BrightHouse style rent-to-own firms to finally kick in next month
Mirror, 05/03/2019, Emma Munbodh
The FCA has confirmed a price cap to protect some of the most vulnerable customers in the UK in the rent-to-own sector.
Gillian Guy said: "The FCA has recognised the massive harm caused by the crippling interest rates on rent-to-own deals. This cap will stop people from paying over the odds compared to similar products on the high street and falling into further debt when costs spiral out of control."
"Our evidence has repeatedly shown well-designed caps can reduce the harm high-cost credit can cause. Where these credit products cause more harm than good, for example doorstep loans, the FCA should move to introduce similar protections."
Our statement also appeared in The Sun.
Regional
Universal Credit
Over 1,400 people turn to Citizens Advice Harrogate and Craven for help with Universal Credit
Stray FM, 07/03/2019
Sue Royston from Citizens Advice Harrogate and Craven has been researching the impact of Universal Credit in the area. She gave an interview to Stray FM, and the story also appeared on the station's website.
Sue said: "There are lots of hidden problems. It was designed to be a simple system but I don't think even attention was paid to the way people go through the system. As a result there's lots of snags and pitfalls that can catch people out."
It's Just Not Fair claim Citizens Advice
Uckfield FM, 02/03/2019
Citizens Advice East Sussex have published a report on the experiences of their clients claiming Personal Independence Payments and Employment Support Allowance.
Kay Birch, Chief Executive of Wealden Citizens Advice said: "The treatment some of our clients have experienced is truly shocking. Medical assessors completing assessments before they have even seen the client; a housebound client relying on oxygen being expected to travel to his assessment centre on public transport carrying an oxygen cylinder with him… Without the ongoing support of local Food Banks, many of our clients would not have been able to cope."
The report proposes a number of recommendations and has been sent to all MPs in the county.
Are you worried about Universal Credit? Citizens Advice is here to help
Nottingham Post, 01/03/2019
For many people in Nottinghamshire, the change to Universal Credit can be "bewildering," and in an effort to help claimants, all six Citizens Advice offices in the area have launched a service called Help to Claim.
Trish Eaton, Chief Officer of Nottingham and District Citizens Advice, said: "Universal Credit is now rolled out across the country and we know people have been struggling with the system. We're now offering a new Help to Claim service that will help people complete their application so they can get paid on time and in full. Our advisers are here to offer impartial advice and support to anyone who may need help with the process."
Universal Credit – how you can make your payments manageable
Plymouth Herald, 03/03/2019
Citizens Advice Plymouth's Sharon Burt, a debt and financial capability adviser reports that around 15 per cent of the problems over the past year that they have dealt with have been about Universal Credit.
Sharon shares a number of her top tips when making a claim for Universal Credit, which include not delaying your application and gathering all the relevant information before making it.
In other news
NHS: public satisfaction with health service 'hits 11-year low'.
Amber Rudd admits disabled people feel "put on trial for seeking support." The work and pensions secretary says she wants to leave language of 'scroungers and shirkers' in the past.
Average council tax bills in England will increase by 4.5% a year from April, reaching more than £1,800 in some regions.
The government's universal credit benefits system is "ruining lives" with burdensome red tape for people with mental health issues, a report has warned.